Library
Booming Cities Decade-to-Decade, 1830-2010
October 4, 2012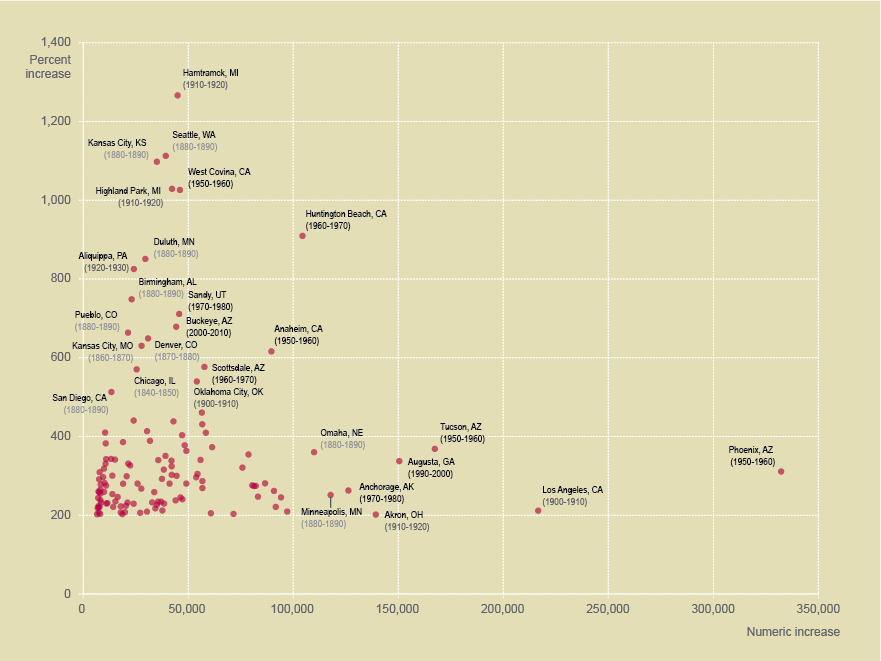 City growth of 200% or more between decennial censuses represents phenomenal change. Fast-growing cities first included those industrializing rapidly, such as Lowell, MA. Later, cities such as Chicago and St. Louis, MO grew very quickly when they served as gateway cities to the opening frontier lands in the Midwest and West. More recently, cities in the West and the South have shown very rapid growth over 10-year periods. Also gaining rapidly are some suburban or satellite cities within commuting distance to large cities.
SOURCE: Decennial censuses 1830 to 2010
NOTE: Booms in earlier time periods are shown using lighter grey text for the date range. To focus on fast growth of large- and medium-sized cities, cities were selected if they grew 200% or more between any 2 successive decades and if they were above a certain population threshold in the second decade in the calculation. Population thresholds for the second decade vary between time periods and are as follows: 10,000 or more for the period 1790-1890; 25,000 for the period 1910-1950; and 50,000 for the period 1950-2010. Philadelphia, PA experienced growth of 444,153 (366%) between 1850 and 1860, due primarily due to large-scale annexation of adjacent communities.
I-95 Population Density Profile
Increasing Urbanization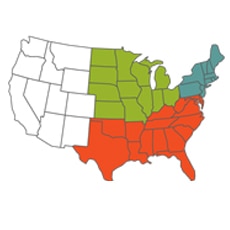 Gaining and Losing Shares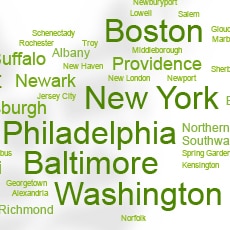 Top 20 Cities
- Omniture Tracking -->