Library
I-10 Population Density Profile, 2010
October 11, 2012
Running from Los Angeles to Jacksonville, I-10 passes through 8 states and several major cities and traverses the 3rd largest population among the country's interstate highways. Population density within 5 miles of the interstate show several lengths with very low population density, including stretches between El Paso and San Antonio. Selected cities along the route are labeled, for reference, with cities of 250,000 or more shown in bold and with filled circles.
SOURCE: 2010 Census.
NOTE: The graph is based on average population density within 5 miles of the I-10 route, in 2-mile increments, using 2010 block group centroids.
Increasing Urbanization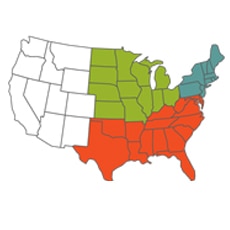 Gaining and Losing Shares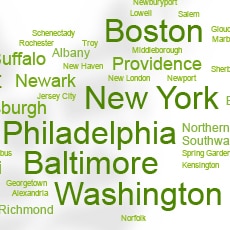 Top 20 Cities
-->