Library
I-90 Population Density Profile, 2010
November 1, 2012
Passing through some of the most sparsely populated territory in the country, I-90 connects Seattle, Chicago, Cleveland, Buffalo, and Boston. Selected cities along the route are labeled, for reference, with cities of 250,000 or more shown in bold and with filled circles.
SOURCE: 2010 Census.
NOTE: The graph is based on average population density within 5 miles of the I-90 route, in 2-mile increments, using 2010 block group centroids.
I-95 Population Density Profile
Increasing Urbanization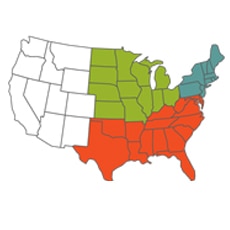 Gaining and Losing Shares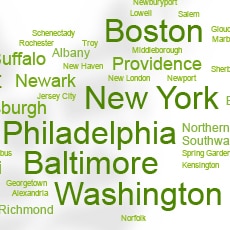 Top 20 Cities
g -->