Entry Applications Screen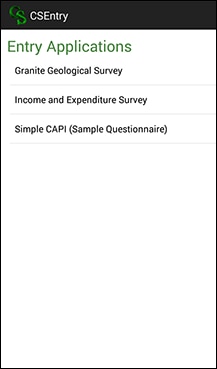 Upon opening CSEntry, all data entry applications on the device are displayed. Click on an application to open it. If only one application is on the device, it will open automatically.
User Inputs: Radio Buttons
When presented with a list of radio buttons, you must select one, and only one, response. Click on the response label, or the corresponding radio button, to make your selection.